Bluetooth gateways and Bluetooth sensors can transmit data to the cloud, and vice versa. The new architecture extends the potential capabilities of the Internet of Things by allowing remote monitoring and control of fixed Bluetooth sensors for everyone.
The Bluetooth Internet Gateway Architecture and Toolkit shows developers, makers, and OEMs how to quickly and easily create connections between Bluetooth devices and the cloud without the need for a smartphone or tablet as an intermediary hub. This important communication function gives the control of the sensor to people and systems, and is not affected by the distance, it will become the next development direction of the Internet of Things.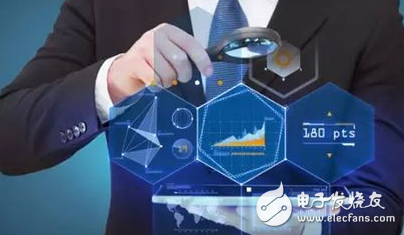 Mr. Steve Hegenderfer, Director of Bluetooth Technology Alliance Developer Program, said: "We understand the need for gateway functionality in the market. This demand comes not only from alliance members, but also from consumers. Consumers are eager to connect with their families, but Unable to be satisfied with current functionality. People want to monitor home security systems whether they are at home in the sofa or in the office. The Bluetooth Internet Gateway architecture provides a standard way for all developers to create gateways. The 24/7 connected home infrastructure, Such as routers, thermostats, security systems, etc., can now communicate with small, low-power sensors and transmit relevant information to the cloud, and can be controlled from anywhere."
This new architecture will meet the urgent need for smart home developers to integrate home sensor hub devices or integrate gateway functionality into existing products.
Mr. Errett Kroeter, vice president of marketing for the Bluetooth technology alliance, said: "The most important value of the Internet of Things is to expand the horizon and achieve more control through technology to create a better life. The new Bluetooth gateway architecture enables the Internet of Things. To achieve these values, we extend the monitoring and control of Bluetooth sensor devices to the cloud and make data more accessible."
Washing machines are very common in every family. Banshen washing machines, with high quality, good design and best service. Many products have been sold to over 30 countries. After many years of developing, banshen washing machines are getting better and better.
Our well-equipped facilities and excellent quality control throughout all stages of production enable us to guarantee total customer satisfaction. Besides, we have received CE, CB, RoHS and CCC certifications.
As a result of our high quality products and outstanding customer service, we have gained a global sales network reaching America, Asia, Europe, Africa, the Middle East and other countries and regions.
If you are interested in any of our products or would like to discuss a custom order, please feel free to contact us. We are looking forward to forming successful business relationships with new clients around the world in the near future.
9~13kg Single Tub Washing Machine
Portable Washing Machine,9Kg Single Tub Washing Machine,Home Single Tub Washing Machine,Big Capacity Single Tub Washing Machine
Ningbo Banshen Electric Appliance Co., Ltd , https://www.banshendq.com