iOS and Apple TV) how to interact. Guo Mingchi said that Apple will integrate this technology into the future autopilot system. In fact, there have been recent reports that Apple is testing head-up displays by integrating Siri. In addition to Cook's statement that Apple is very interested in AR, there is ample evidence that Apple is taking action. The tech giant is expanding its internal AR team through aggressive strategic acquisitions and talent recruitment. For example, motion capture technology developer Faceshift, machine learning and computer vision startup Perceptio, German AR company Metaio and FlybyMedia and so on. The purpose of these people's acquisitions is to include talents, and to supplement the power of transparent displays, iPhone-based VR devices, AR maps, and other related technologies. ">
â–¼
Communicating Apple and Zeiss's AR glasses developed in 2018 from Baidu VR
Rumors about Apple's entry into augmented reality hardware were further based on Monday. The AR/VR evangelist Robert Scoble claimed that Apple is working with Carl Zeiss, an optical component manufacturer, to develop a lightweight spectacles.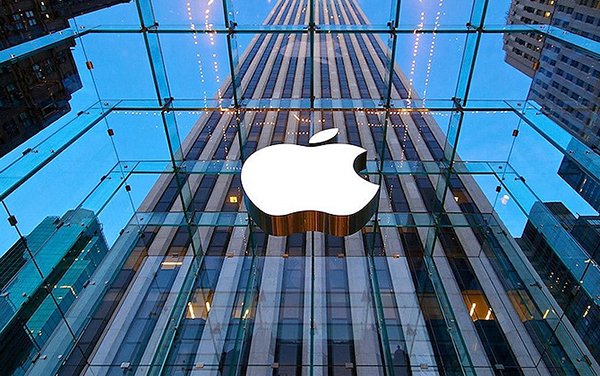 Apple Inc
Scoble quoted a Zeiss employee as saying that Apple is developing an Augmented Reality/Mixed Reality spectacles and is likely to debut next year.
In addition, Scoble said that the cooperation explained why the ZEISS booth located in the AR area at this CES conference will not have any AR, VR or mixed reality optical components. He believes this is because Apple asked ZEISS not to disclose any information before it announced a specific product.
Zeiss is currently selling VR One Plus Mobile VR Headset, a product similar to Samsung Gear VR and Google Cardboard.
Although the news is only speculation, it provides some indirect evidence that Apple at least consider entering the AR/VR consumer hardware market.
Apple has always been very interested in AR, and its executive director Cook has repeatedly said that he appreciates the technology, but how or when Apple will enter the field is still unknown.
Cooke said in an interview with the Washington Post reporter in August last year: "(Pokemon Go) This shows that augmented reality is great. We have invested a lot in this area and we will continue to invest in it. In the long run, We are very optimistic about Augmented Reality. We believe that Augmented Reality is somewhat suitable for consumer applications and has great commercial prospects."
In November 2016, KGI analyst Guo Mingchi who repeatedly disclosed information related to Apple's products said that Augmented Reality will begin to affect Apple's products in the next one to two years, and will eventually integrate into most Apple products. in.
It is not yet clear what type of AR headings Apple will develop. AR technology can superimpose digital information in the real world, which can greatly affect the way users interact with existing platforms such as iOS and Apple TV. Guo Mingchi said that Apple will integrate this technology into the future autopilot system. In fact, there have been recent reports that Apple is testing head-up displays by integrating Siri.
In addition to Cook's statement that Apple is very interested in AR, there is ample evidence that Apple is taking action. The tech giant is expanding its internal AR team through aggressive strategic acquisitions and talent recruitment. For example, motion capture technology developer Faceshift, machine learning and computer vision startup Perceptio, German AR company Metaio and Flyby Media and so on. The purpose of these people's acquisitions is to include talents, and to supplement the power of transparent displays, iPhone-based VR devices, AR maps, and other related technologies.
Optical crystal is used as the crystal material of the optical medium material. Mainly used to make windows, lenses and prisms in the ultraviolet and infrared regions. According to the crystal structure, it is divided into single crystal and polycrystal. Because single crystal materials have high crystal integrity and light transmittance, as well as low input loss, the commonly used optical crystals are mainly single crystals.
Fluoride single crystals have high transmittance, low refractive index and low light reflection coefficient in the ultraviolet, visible and infrared bands.
Compared with halide single crystals, it has a high melting point, good chemical stability, and good transmittance in the visible and near-infrared spectral regions. Used to manufacture various optical components from ultraviolet to infrared spectrum.
Semiconductor single crystals have a high melting point, high hardness, excellent physical properties and chemical stability, and can be used as infrared window materials, infrared filters and other optical components.

Znse Lens Prism Window,Caf2 Lens Prism Window,Mgf2 Lens Prism Window,Sapphire Lens Prism Window
Bohr Optics Co.,Ltd , https://www.bohr-optics.com