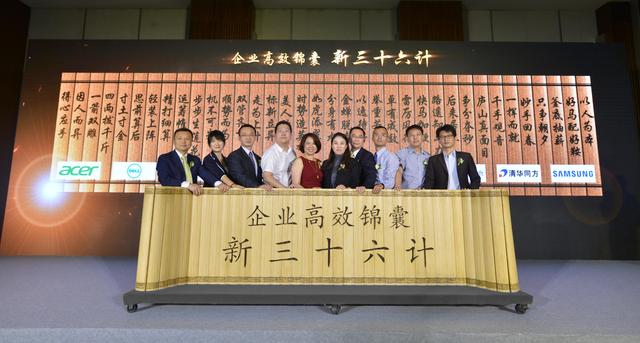 Intel Collaborates With All IT Vendors to Release "The New Thirty-six Enterprise Efficient Tools"
Tencent Digital News (Zhou Shuo) On August 2nd, the "Awakening of Staff" force held by IDC held a summit forum in Beijing. CIOs and IT managers of well-known companies, Intel , Microsoft, Acer, Dell, HP, Shenzhou, Lenovo, Tsinghua Tongfang, Samsung and other PC industry leaders and OEM manufacturers gathered. At this summit forum, Intel teamed with industry partners to publish the "New 36 Enterprise Efficient Kit" that helps companies improve their efficiency and reduce operating costs. It shared the status quo on the inefficient management of enterprises, how to improve efficiency, and enhance Manageability, reduce overall costs, and change the working model to solve all proposals.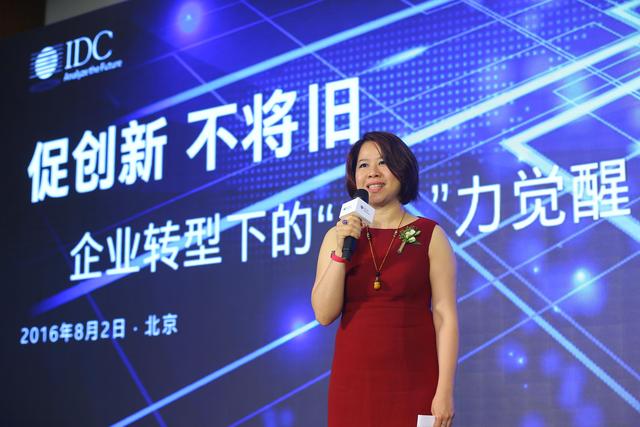 Speech by Huo Jinjie, President of IDC China
Relatively speaking, many enterprise IT managers believe that they can "sufficiently use it," and thus lag behind in upgrading. This "old" attitude actually continues to consume business productivity. The personnel cost, time cost, maintenance cost, and workspace cost that old computers bring to enterprises are huge. For example, for a 5,000-employee company, the use of an old PC means that the equivalent of 50 employees does nothing. The annual maintenance and work efficiency of every three old laptops brings more than 27,000 yuan to the company. Therefore, Intel and IDC customs clearance data and cases, the final conclusions are intended to explain, to enhance the performance of basic office tools PC, upgrade IT systems in order to match the enterprise IT platform, effectively enhance business productivity.
Intel and IDC have also come up with many cases to prove the above analysis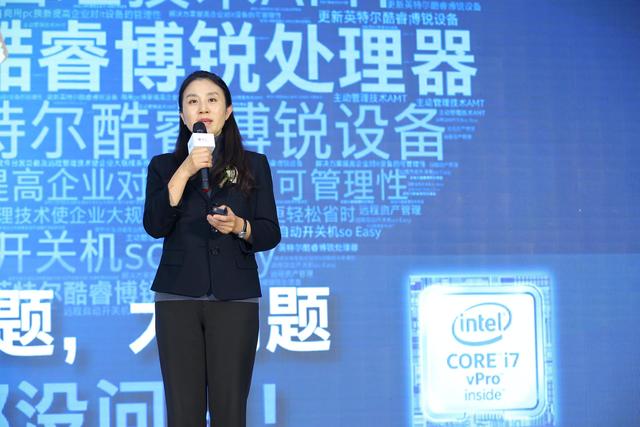 Zhang Yishun, Marketing Director of Intel China, spoke about "Initiating a strategy to accelerate the digital transformation of enterprises"
Time cost: For example, a company can produce a battery in 0.8 seconds. If 20 minutes of downtime means that 1500 batteries are lost, the company will eventually lose 75,000 yuan in output value.
Maintenance costs: For computers over 4 years old, the average annual upgrade and maintenance costs are 3,742 yuan, and the one-year upgrade and maintenance cost for 10,000 old computers is 37.42 million yuan, which is a considerable cost.
Intel vPro technology can save companies a meaningless 170,000 electricity bill each year. New products for large companies can avoid paying 990,000 hours of "dwelling expenses" to employees every 4 years. Each replacement of an old PC that has been in use for four years can help companies recover 42 hours of lost time.
With Intel's sixth-generation Core processor, boot time is reduced by 80%. The new commercial PC based on this can run 8 applications simultaneously without reducing performance. Compared with the old PCs five years ago, the new six-generation Core processors boast 2.5x more office productivity, 3x longer battery life, 6x faster file opening, 38% faster collaboration, and 3x higher 3D graphics quality. the above.
.wxdigi { padding:20px 0; border-top: 1px dotted DBDBDB; }
Piezoelectric Elements For Inkjet Piezo Transducer
Piezoelectric ceramic ring



Applications: ultrasonic vibration tranducer for inkjet printer



Vibration mechanism of inkjet printer:

Generally, it is composed of piezoelectric ceramics and driving rods. By high-frequency electric excitation, piezo ceramics produce high-frequency ultrasonic vibration (above 60 kHz or higher), which is transmitted to the driving rod and generates high-frequency micro-displacement (back and forth expansion) at its front end.

Piezo ceramics components features :

1. High vibration amplitude and can withstand higher power.
2. The product has high reliability, strong maintainability, and is not easy to break down or off-line.
3. The frequency can be adjusted in a wide range, generally within the range of 10KHz.





Yuhai support all the new developping transducer, Welcome the customized elements inquiry.




The present piezoelectric elements for Inkjet piezo transducer is following :



Piezo rings OD4*ID2*2.5mm price USD1.20/pc, 2000pcs
Material: PBaS-4
Fr.: 694 KHz ±5KHz
K33: ≥0.55
Tg loss <0.5%
Ct 60pF ±12.5%

Piezo rings OD4*ID2*2.5mm price USD1.20/pc, 2000pcs
Material: PSnN-5
Fr.: 626KHz ±5KHz
K33: ≥0.57
Tg loss < 2%
Ct 53pF ±12.5%

Piezo rings OD6*ID2.5*2mm price USD1.50/pc, 2000pcs
Material: PZT-41
Fr.: 785 KHz ±5KHz
K33: >0.53
Tg loss < 0.5%
Ct 107 pF ±12.5%

Piezo rod OD3*7mm price USD1.20/pc, 2000pcs
Material: PLiS-51
Fr.: 192 KHz ± 3KHz
K33: >0.62
Tg loss < 2%
Ct 18.7 pF ±12.5%
Inkjet Piezo Transducer,Piezoelectric Vibration Transducer,Piezoelectric Rings,Piezoelectric Elements For Inkjet Piezo Transducer
Zibo Yuhai Electronic Ceramic Co., Ltd. , https://www.yhpiezo.com