October 12, 2015 (Shanghai), Oriental Bright Pearl's BesTV Technology and ZTE NINETOWNS held a press conference to jointly launch the history of the smallest television watching artifact - "fans", this "fans" Premier League version of the subscription price It's 299 yuan. On October 12th, an exclusive pre-sale will be launched at Suning Tesco, which will be officially sold on October 19. This product opened the official cooperation between both sides in the Internet TV products.
"Fans of the fans" as the world's smallest watch TV "TV artifact", length 71mm, width 26mm, only U disk size. At the same time equipped with Amlogic S805 (4-core 1.2G-1.5GHz CPU, 4-core Mali450 GPU) processor, 1 GB LPDDR3 memory, 8G flash memory, 1080P output resolution, and using Android 4.4 operating system. Using the "Fans for the Fighters", you can watch live broadcasts of 380 Premier League and other exciting events of the year, providing fans with the ultimate experience of watching big screens and ultra-clear images.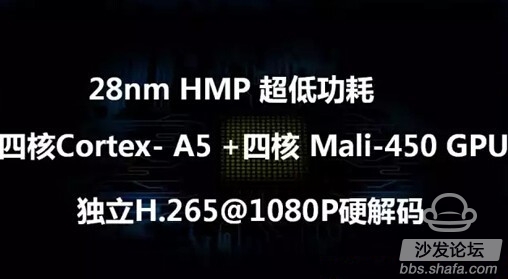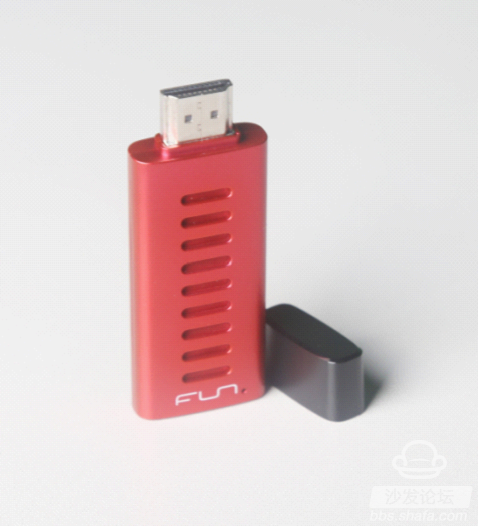 From the product point of view, the positioning of "fans" for "fans" is very clear, and all product designs are tailored to fans of Premier League fans:
Super "visual sense", through the fans to push the big screen TV super audio and video enjoyment;
High "accuracy", the pursuit of football visual experience, all ultra-clear picture quality;
All "spectrum", want to see what to see, want to see a few games to see a few games.
BesTV Technology provides broadcast control as a "sports baseball" licensee, providing high-quality video content and operations including the top international events including the Premier League; and ZTE NINETOWNS is responsible for the production and sales and provision of game products and operations in the game lobby.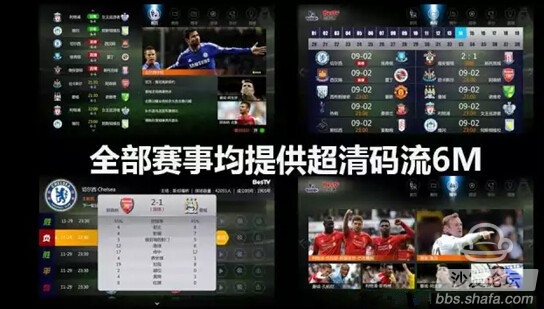 "Fans" break through the "time space" and connect with the game site through cloud services. For BesTV technology, this is the first time to try "precision marketing." For ZTE NINETOWNS, through the micro-hosting brand FunBox lunchbox, it has created a strong channel for domestic home entertainment, after integrating BesTV technology professional sports resources. The home entertainment micro host market will have more say.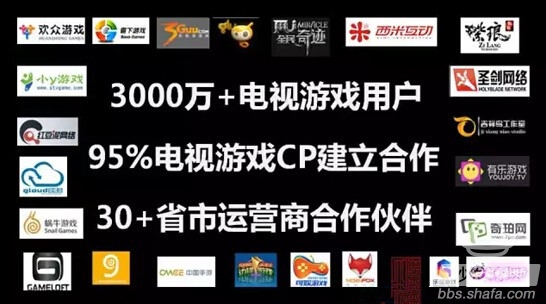 Shi Zhijun, vice president of the Oriental Pearl New Media Co., Ltd. and president of the channel operations group, said. "Sports content has always been a strong field of BesTV, especially in the world's top events such as 'British Premier League' are most concerned and loved by the majority of users. We do not lack good content, how to make more people enjoy high quality, comfort, enjoy these high-quality content anytime, anywhere This is our goal. It is also the original intention of our strategic cooperation with partners such as Zhongxing Ninetowns, which has a user development channel and operational strength."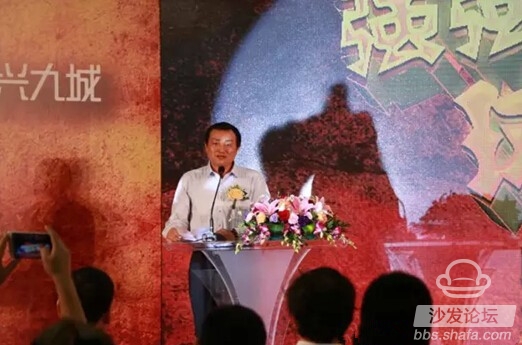 BesTV Technology adopts "two-step" content management operations for "intensive cultivation": firstly, it builds a "multi-screen" layout and gradually completes the in-depth development of Internet TV and mobile terminals, covering IPTV, Internet TV, OTT set-top boxes, and mobile TV. Internet video, digital TV, etc.; the second step is to begin to deepen the "arrival method", that is, channel expansion, has been transformed from a single operator cooperation model to face more of the end-user marketing model. Professionals stated that BesTV Technology has "content and will do content." This is an industry consensus. With the market entering the multi-screen and mobile open Internet era, O2O combines online and offline business models to integrate content from different terminals, online Providing high-quality content, and promoting marketing through cooperative marketing with operators and various user development channels, increasing and increasing brand awareness, and increasing user stickiness and activity, this is a message revealed in this cooperation.
At present, BesTV integrates forward-looking advantages in technology research and development, product manufacturing, supply chain construction, and product operation, and rapidly develops the B2C market. Similarly, the independent operating brand jointly developed by ZTE and Shanghai Ximei Interactive Network Technology. - ZTE NINETOWNS, which combines the advantages of ZTE's technology and channel resources for despising interactions, has gradually grown into a well-known brand in China's home entertainment micro host market. The in-depth strategic cooperation between the two sides is bound to make each other's resource advantages more effective and work together to create trend-oriented technology products that consumers love.
It is reported that the two parties will carry out in-depth cooperation in the B2C business area of ​​Internet TV. As the strong platform in their respective fields of expertise, BesTV Technology and ZTE NINETOWNS will more effectively and stably exert scale advantages, comparative advantages and synergy effects in their own fields. We will jointly build a superior integrated new media audiovisual service platform and provide more high-quality, convenient, and safe audiovisual services to Internet users through terminal media such as smart terminals and multimedia terminals. It is understood that the two sides will begin to cooperate closely in the value-added application of Internet TV, including joint development of the market for Internet TV business.
About BesTV Technology
BesTV Network TV Technology Development Co., Ltd., a subsidiary of Shanghai Oriental Pearl New Media Co., Ltd., currently operates in IPTV, smart TV set-top boxes (OTT), and mobile Internet. BesTV is the pioneer and founder of China's IPTV business model. At present, the company's IPTV business is distributed in 25 provinces, municipalities and autonomous regions in mainland China. BesTV has provided more than 22.5 million IPTV subscribers, including more than 15 million subscribers. At the same time, BesTV is the first radio and television broadcaster and new media operator to announce that it has obtained a million-level OTT client license. In May 2012, BesTV's independent research and development of Internet TV set-top boxes achieved mass production. The BesTV Mobile client allows users to watch from anywhere, including exciting news, video, entertainment, sports, and other exciting video content. Users can watch on demand and download from mobile phones, or watch live broadcasts on TV.
About Zhongxing Ninetowns
Zhongxing Ninetowns Network Technology Wuxi Co., Ltd., a joint venture established by Shanghai Zhongxing Communication Technology Co., Ltd. and Shanghai Yushi Interactive Network Technology Co., Ltd., was formally registered on February 7, 2013. Wuxi received the park government at the registered place. Granted includes a series of policy support including grants for talents, subsidies for funds, and tax relief. In accordance with the strategy of "Developing, Leapfrogging, and Creating a New Triad of Network Integration", ZTE NINETOWNS is committed to the development of global interactive TV value-added services and research and development of products and terminals that support Internet, mobile Internet, and interactive TV network value-added services. Currently, it holds 70% of the market share of IPTV and radio and television cloud value-added services. The team is focused on building a world-class interactive TV entertainment platform and has piloted the domestic video game industry with FunBox, the first Android game microhost in China, and entered the international market.
Led Street lights play an important role in life, suitable for streets, urban roads, residential areas, courtyards, gardens and so on. Adaptive beam angles are a feature of street light.Street lights not only have a strong structure to withstand all weather conditions and influence factors to ensure the safety of passers-by, but also have a unique design and rich shape, become a beautiful scenery on the way.
l LED Light source, high brightness, high color index, and energy saving.
l Spotlight design, uniform spot, anti glare.
l Corrosion resistant finish
LED Street Light
Solar Street Light,Solar Street Lamp,Solar LED Street Light,Solar Powered Street Lights
JIANGMEN LEDERLIGHT LIGHTING Co.,LTD , https://www.lederlight.com