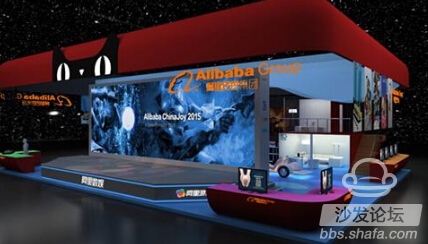 Earlier this month, Panda TV and Alibaba, the world's leading Internet company, joined forces to launch the Panda Ariyun series of smart TVs. The first launches of the Panda Alibaba television included 39-inch and 32-inch models, all using Panda's Sharp UV2A technology. The new generation of A+ micro-screens has greatly improved the dynamic contrast ratio of the screen, and the black is even more profound, and the picture quality is more exquisite and brighter. In addition, it is also equipped with a super eight core driver, providing a USB3.0 interface speed, its hardware configuration is regarded as the leader in the current smart TV market.
39-inch LE39D59SA Panda Ariyun TV appearance for the most popular champagne gold color, the use of high-light processing technology, its border is ultra-narrow design, linear soft fashion generous, ultra-light and thin, not boot, it is eye-catching bright.
Panda Ariyun TV series, in addition to exquisite gorgeous appearance, more excellent internal performance, combined with the advantages of Ali YunOS3.0 system resources and Galaxy TV video resources, is really powerful, according to the design, it can be the entire Life is integrated and everything is moved to the TV screen: watching television, watching videos, playing games, listening to music, shopping, water, electricity, gas and other diversified functional experience, in the past can be done on a computer or mobile phone The thing that arrived is now also available on Panda TV.
Panda's Alibaba Cloud TV operation experience is also in line with today's Internet + trend of the times, built-in Taobao channel, TV screen, mobile phone scan code orders, based on Alipay's secure payment platform, allowing consumers to easily shopping, rest assured shopping. Built-in Panda Ali cloud smart TV application game market, easy to use application loading and unloading platform, flat design brings extraordinary experience, rich application resources enrich life.
Panda Sharp technology, Alibaba's powerful Internet ecosystem, access to a clear control model, a full range of film and television resources, innovative and interesting educational channels, from the configuration to the content, Panda Ariyun TV series, build a TV ecosystem for each family, Apart from the complexities, Taoyuan enjoys the life of Zhimei.
This laminated densified wood is formed through heat pressing after electric industry alkali glass cloth dips into the epoxy phenolic resin. It has high mechanic and dielectric performance, and applicable as insulation structural components for electromechanical/electrical equipment, as well as used under damp environmental conditions and transformer oil.
It is made of alkali-free glass cloth for electrician impregnated with epoxy phenolic resin, baked and hot pressed. The laminate has higher mechanical and electrical properties, better heat resistance and moisture resistance, and has good machinability. The heat resistance level is B level.

Epoxy Board,Fiber Glass Epoxy Board,Epoxy Board Insulation Laminated,Epoxy Fiberglass Cloth Laminated Sheet
Yingkou Dongyuan Electrical Insulation Board Co.,Ltd , https://www.dy-insulation.com