A few days ago, it was reported that Lenovo may separate its television business and set up a joint venture with Alibaba. The new company is likely to be jointly registered by Lenovo and Ali, while introducing other venture capital. At the same time, Lenovo will launch a new TV brand "17" around May 20. Ali will provide Yun OS system and Tmall sales channel resources for this TV product.
The Securities Daily reporter immediately asked one of Lenovo's top officials for confirmation. The person did not deny the news. He said: "At the beginning of this year, Lenovo had made structural adjustments to its television and personnel changes. It is a matter of time before the introduction of external investors."
Close to Lenovo sources revealed that in March of this year, Lenovo held a smart TV partner conference, Lenovo has officially stated to the channel that the company will establish a new brand to develop television services and cancel the original television division. Recently, media reports directly confirmed Lenovo's new partner in TV business as Ali. According to sources close to Lenovo, Lenovo had had contact with Ali and 360 in TV business.
According to industry insiders, Lenovo will split the flat TV service this time, and it is possible to give up. The above-mentioned Lenovo executives denied this: "Lenovo's introduction of new partners is not a loss of patience for the television business, but a new beginning. In the age of smart home, television is an important part."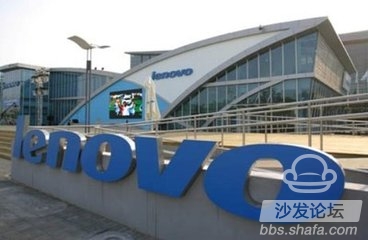 Restructuring the architecture
It is reported that Lenovo plans to cancel the original division of smart TV, and integrate the smart TV marketing team into the personal and small and medium enterprise division. Lenovo has already made architectural adjustments for re-creating TV brands.
A Lenovo executive told reporters: "Not only in the television business, Lenovo may introduce external capital in any business. In the Internet + era, the independent operation of the smart TV business is a good choice." He stressed that Lenovo introduced The new partner is not losing patience with the television business, but a new beginning.
According to Lenovo's plan, the first step in the dismantling of the television business was to withdraw the television business unit and integrate it into other business units. There was a time when many Lenovo TV employees were looking for work in the home appliance circle and WeChat group.
"Lenovo's TV loss is more serious, and the establishment of a new company into Ali, on the one hand, to see its abundant capital flow, more importantly, Ali Tmall platform can provide channels and platforms for Lenovo TV, so that the sale of Lenovo TV business Channel protection, "said industry economic observer Liang Zhenpeng.
Proximity Lenovo sources told reporters: "Lenovo had contact with Ali and 360 in the early stages, hoping to introduce social resources at the content and capital level and change the image of its old IT company."
Why Lenovo TV will have today?
At the beginning of the establishment of the Lenovo TV business, great expectations were placed. However, three years later, Lenovo's TV business has been on the verge of losing money and it is difficult to rejuvenate. In this hot field of smart TV, what are the reasons for Lenovo TVs face such a big resistance?
The lack of channels has become a deadly problem for Lenovo TV. At the beginning of the establishment of the TV business, Lenovo once thought that PC stores could be used as Lenovo's TV sales channels. However, Lenovo found that such ideas were wrong. PC store sellers could not get consumers' favor. Currently, Lenovo has almost no sales channels in the Chinese market.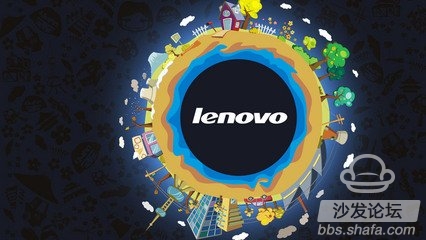 Since then, Lenovo has made various attempts to explore suitable TV business operation models. It used traditional TV marketing methods to penetrate channels into traditional stores such as Suning Gome, establish connections with distributors and build e-commerce platforms. However, the high approach came. Fees and costs make Lenovo TV unable to obtain large-scale profits. Lenovo also formed a strategic partnership with Sharp to provide Sharp TV with an intelligent platform and hand over some Lenovo branded TVs to Sharp. However, Lenovo's weak TV brand makes it difficult for smart TV market competition to open up.
High-level personnel turmoil has become the trigger for Lenovo's TV business to finally be dismembered. In February of this year, it was reported that Lenovo cancelled the original China Smart TV Division and merged its team business with the Individual and SME Business Unit. Immediately afterwards, Ren Zhongwei, former general manager of Lenovo's Smart TV Division in China, left the company and joined a wireless communications technology joint venture application company. The main work of the Lenovo Smart TV Division was taken over by the former general manager of Lenovo Group's China Smart TV channel business and general manager Bai Ye.
A person close to Lenovo told the Securities Daily reporter: "With Ren Zhongwei leaving the company, there are many core members of the Lenovo smart TV team. At that time, the fate of Lenovo's TV business was worrying."
Using IT to think of player power may be the main reason why Lenovo's TV can't play. "Lenovo wants to make a contribution in the television field. It must make fundamental adjustments in the idea, strategy and route of operation of the color TV. For the past three years, Lenovo has been using the IT enterprise's thinking in the TV business. However, the traditional home appliance industry is The front-end product R&D is still very different from the IT industry in terms of sales channels and logistics distribution.The current situation of Lenovo TVs is similar to that of Xiaomi TVs, and they all use IT ideas to make TVs.The household electrical appliance industry gameplay and rules and IT are also completely different. Liang Zhenpeng said.
In spite of this, Lenovo may not easily give up the TV industry. After all, Lenovo's ambitions in smart homes are also huge.
"Lenovo still hopes to make a comeback on television. In the smart home sector, television has become a key product line. Now almost all IT companies including BAT are entering the smart home. Lenovo also hopes to share a piece of cake in the smart home." People think.
This content is copyrighted exclusively by SofaNet. Welcome manufacturers to further exchanges and cooperation with us to create more in-depth product reports.

Smart TV box recommended to install sofa butler, download address: http://app.shafa.com/
Sofa Net is an Internet technology company specializing in smart TVs and boxes. It owns popular products such as sofa butlers, sofa tables, and sofa forums. It has been committed to providing high quality application resources for smart TV and TV box users and active community exchanges. And authoritative evaluation of smart TV products.
Laser Radar contains LSPD Safety Laser Scanner and LS laser radar. LSPD safety laser scanner is type 3 with CE certificate. It can be used for agv safety and industrial area protection. LS laser radar is for agv guide. Many famous agv manufacturers has installed LS laser radar to guide their agvs. Our cooperating brand contains Quicktron, Mushiny, Aresbots, etc. Feedback from customers are quite posotive.
Laser Radar
Laser Radar,Auto Guided Vehicle Guide Radar,Sick Laser Radar,Safety Scanner,Safety Laser Scanner,Ls Series Laser Radar
Jining KeLi Photoelectronic Industrial Co.,Ltd , https://www.sdkelien.com