The MAX9526 low-power video decoder converts NTSC or PAL composite video signals into 8-bit or 10-bit YCbCr component video, which complies with the ITU-R BT.656 standard. The device enters a full working mode and automatically configures when it is powered on, and decodes the detected input standard signal. The MAX9526 has a typical power consumption of 200mW in normal operation mode and less than 100µW in shutdown mode.
The internal 10-bit, 54MHz analog-to-digital converter (ADC) oversamples the input signal by 4 times. The MAX9526 has a DC recovery circuit with offset calibration and automatic gain control, which can accurately optimize the full-scale range of the ADC.
The integrated analog anti-aliasing filter eliminates external filtering components. The MAX9526 includes a 2: 1 input multiplexer, which automatically selects the signal based on the effective signal at the input.
The internal line-locked phase-locked loop (PLL) generates sampling clock and line-locked clock (LLC) outputs, providing ITU-compatible output. In addition, the PLL can be configured accordingly to provide a sampling clock and a clock that outputs 2 times and 1 times the crystal frequency, respectively.
The MAX9526 provides multiple adaptive comb filters to reduce chroma crosstalk and luma crosstalk.
Both the digital power supply and the analog power supply use a single 1.8V power supply. The digital output circuit is powered by an independent + 1.7V to + 3.45V power supply and can be directly connected to a digital processor with a wider voltage range. The MAX9526 operates over the -40 ° C to + 125 ° C automotive temperature range and is available in 28-pin QSOP and 32-pin TQFN (5mm x 6mm) packages.
Key features
Support all NTSC and PAL formats
NTSC M, NTSC J, NTSC 4.43, PAL B / G / H / I / D, PAL M, PAL N and PAL 60
Easy to configure, only 16 user programmable registers are required for operation
Automatic configuration and system selection
10-bit, 4x oversampling (54Msps) ADC, providing true 10-bit digital processing
Flexible output format
10-bit parallel ITU-R BT.656 output with embedded TRS
8-bit parallel ITU-R BT.656 output with independent HS and VS
+ 1.8V digital and analog supply voltage
+ 1.7V to + 3.45V digital I / O supply voltage
Automotive grade operating temperature range (-40 ° C to + 125 ° C)
Low power mode
Shutdown mode (<100µW, typical)
Sleep mode with continuous input detection (<5mW, typical value)
2 to 1 video input multiplexer with AGC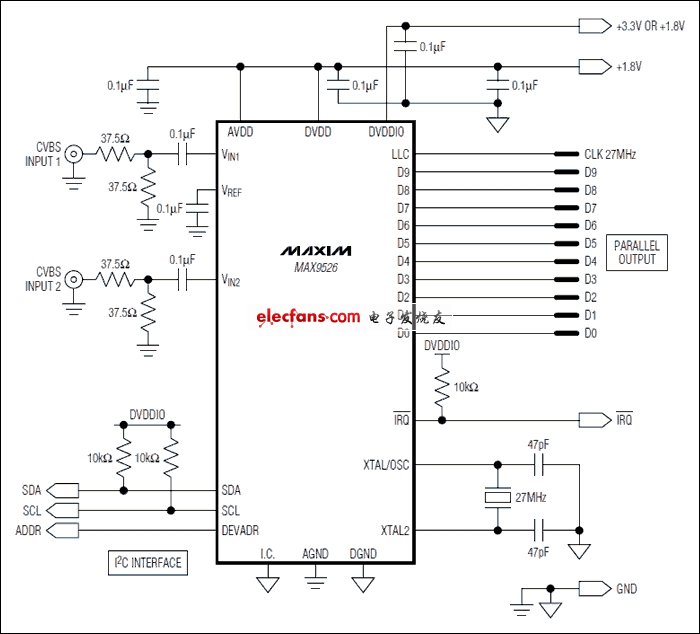 The Porcelain Lightning Arrester is an important protection device for protecting the insulation of power transmission and transformation equipment from overvoltage. Porcelain Surge Arrester has the advantages of fast response, flat volt-ampere characteristics, stable performance, large flow capacity, low residual voltage, long life and simple structure. Power Surge Arrester is widely used in power generation, transmission, substation, power distribution, etc. Surge arreater parameters are as follows:
MAIN DIMENSIONS AND STANDARD PARTICULARS

Type

Y10W-24KV

Y10W-24KV

Y10W-33KV

Norminal Rated Voltage.KV

24

24

33

Frequency,HZ

50/60

50/60

50/60

Rated Diverter Current,KA

10

10

10

Min Creepage Distance,mm

630

630

920

Standard

IEC60099-4

IEC60099-4

IEC60099-4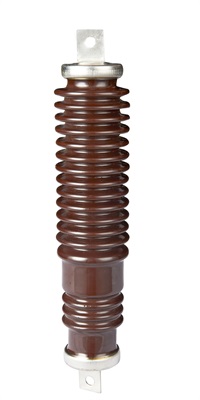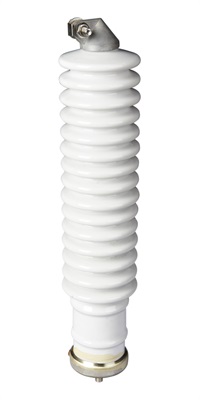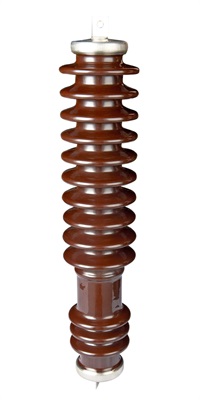 We warmly welcome friends both domestic and abroad to visit our company, if you have any questions, please contact with us directly.
Surge Arrester,Porcelain Lightning Arrester,Porcelain Surge Arrester,Power Surge Arrester
FUZHOU SINGREE IMP.& EXP.CO.,LTD. , https://www.cninsulators.com