Recently, Intel announced the release of a multimode LTE chip. As LTE continues to grow, it appears that Qualcomm and Intel will continue to maintain their top two industry positions in terms of cellular wireless chip revenue. However, the disruptive effect of the rise of 3G / W-CDMA technology in the past decade has caused the cellular chip supply industry to be scattered with the corpses of previous top companies. Will history repeat itself? Will the growth of LTE lead to the ultimate demise of today's top chip suppliers?
In 2004, Motorola had to spin off its semiconductor product division and named it Freescale Semiconductor due to the challenges brought about by 3G. Due to slow business growth and meager profits, Philips split its wireless business unit and named it NXP Semiconductors in 2006.
When the industry transitioned to the 3G era, Infineon was almost forced out of the game until it acquired LSI 's Agere wireless chip business in 2007, and implemented a very difficult rescue plan to develop a competitive approach with nearly feat 3G chip and expand its customer base, it was difficult to turn over. In early 2011, Infineon sold its wireless business unit to Intel.
Texas Instruments has been in a leading position in terms of shipments until 2007, and until 2009, the leading baseband chip supplier of its competitors failed to achieve success in the 3G era, and finally withdrew from the market. Freescale made a similar decision to start selling the cellular product line in 2008 and soon stopped developing new baseband chips. In the process of the market's transition to 3G, when established suppliers struggled, relatively new supplier Qualcomm quietly reached the top.
The current momentum of the industry's transition to 4G is only emerging, which has spawned the demise of more suppliers. In 2009, STMicroelectronics, NXP Semiconductors and Ericsson mobile platforms were combined to form STMicroelectronics. After failing to reverse the decline in sales and huge losses, the remaining equity holders Ericsson and STMicroelectronics decided to disband STMicroelectronics in mid-2013. After investing huge amounts of money, the company still failed to win a significant market share in the LTE chip market to counter Qualcomm.
In Japan, from 2003 to 2013, NEC and other companies successively merged or closed down their baseband chip business. This year, LTE chip suppliers Fujitsu (transceiver) and Renesas Technology (baseband and application processors) have not been able to obtain a large enough scale even in Japan, and finally decided to sell or close their 4G chip business.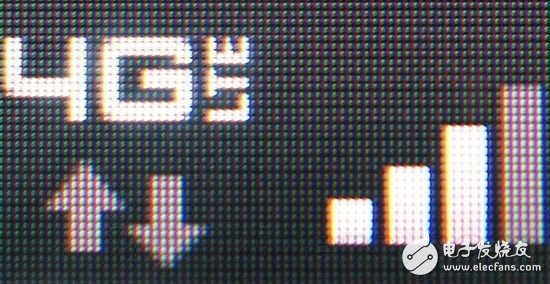 The astonishing disruption effect brought about by 3G not only disrupted the previous market share rankings, but also seemed to completely destroy the mobile phone chip business of the previous top suppliers Texas Instruments, Motorola / Freescale and Philips / NXP Semiconductor / STMicroelectronics. In addition, huge changes in the market share of mobile phone manufacturers have accelerated the demise of established chip manufacturers. Apple 's iOS and Google 's Android smartphones have destroyed Nokia, Motorola and Sony Ericsson, undermining the closeness between previous top semiconductor suppliers and mobile phone manufacturers contact. At the same time, Japanese mobile phone brands failed to regain their market shares in Western Europe and North America from Samsung, LG and other Asian mobile phone brands, accelerating the decline in Japanese chip suppliers' revenue.
Nowadays, no small LTE chip maker is as large as the small 3G chip maker five years ago. What will happen to the market in the future? Is it only controlled by Qualcomm and Intel? Or will Qualcomm and Intel become the victims of industry disruption like past suppliers? In view of the difficulties faced by large chip manufacturers in the development of baseband chips, and even the future of Broadcom and MediaTek is not clear, consumers now expect cheaper mobile phones to be equipped with integrated application processors, RF transceivers, and soon Add baseband chips for WiFi, Bluetooth, GPS, FM and NFC-a very demanding and difficult task.
As LTE takes off, the market seems to be leaning towards Chinese chip makers. Spreadtrum, HiSilicon and Lianxin Technology and other Chinese chip makers will bring price pressure to large manufacturers. But we can confidently say that if the history of the past ten years can be used for reference, the next decade of mobile phone chip market, suppliers and technology may undergo an amazing reversal.
For a roadside emergency case with your car, bicycle or motorcycle tyre, a powerful NEWO Smart Tyre Inflator saves you from the real trouble especially when you are in the middle of nowhere with no mechanic shop in sight. Newo`s tyre pump ensures that the tyre of your car and bicycle stays inflated and in shape.
How does the NEWO tyre inflator work?
The tyre pump has been designed simply to operate and user-friendly. It has a clear visible digital screen with 4-5 different set up modes to be used for each different applications such as cars, bicycles, motorcycles and balls including the user-defined mode. To make a simple press to turn on and another press to start inflating until it cuts off automatically. You`ll never need to worry about the risks in over inflated tires with NEWO`s Tyre Inflator.
Size & Efficiency & Battery
Size: The whole design of all NEWO`s tyre inflators are definitely the best example to explain"Good things come in small packages"! They are very compact and portable to carry easily outside and occupy only a tiny space in your car.
Efficiency: The tyre inflators save you a lot of time when you come across the tyre air-leakage issue and being stranded for hours on the remote roadside. They are your best companion. Especially, the air flow of the tyre pumps are perfectly good for the efficient tyre inflation and with enough pressure.
Battery: Newo`s tyre inflator comes with the powerful battery which supports 30minutes active working and ensure charging safety with the battery charging protection board.. For the Car Tyre Pump model AP3 can be supplied power electricity by connecting your car cigarette lighter.
There are endless reasons to become a distributor partner with NEWO for the reselling of these extraordinary innovative and modern portable electric tyre inflators.
Tyre Inflator,Car Air Pump,Tire Air Pump,Car Tyre Pump
SHENZHEN SMARTNEWO TECHNOLOGY CO,. LTD , https://www.newopump.com