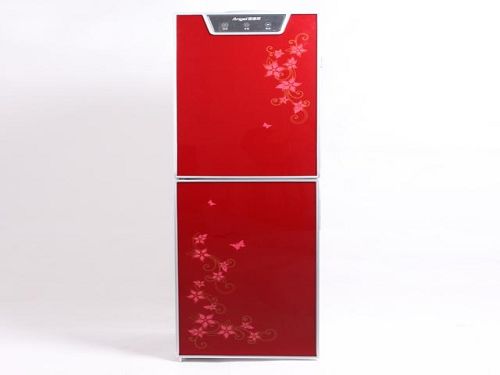 On October 16, 2012, Cao Gang, Executive Director of Shenzhen Angel, said, "Our channel strengths are in traditional stores, but channel costs are high in these two years. We hope to get to know more emerging channel providers through China Home Appliances Expo in March 2013. "When it comes to the pressure of water purification companies, he believes that the domestic drinking water appliance industry is now entering a rapid growth period, and the future market space is huge. For companies with a single channel system, it is necessary to expand channels.
Relevant data show that in Europe, America, Japan, and South Korea, the household penetration rate of household drinking water appliances has reached about 70%, while the penetration rate of household drinking water appliances in China is still less than 2%, and the future market prospects are bright. Driven by demand, China's water purifier production is expected to maintain a growth rate of about 40% from 2011 to 2015. In 2015, China's drinking water appliance output is expected to reach 260 million units, and the average selling price of each drinking water appliance will be 2,000 yuan. According to calculations, the market size exceeds 500 billion yuan.
Among the market brands, the three major brands such as Midea (47%), Liyuan (21%), and Angel (20%) are showing signs of being three-way. At the same time, many foreign-funded enterprises have stepped into the domestic market to seize the beach layout, such as U.S. Water Systems, 3M, AO Smith, Paracore water purifiers, Japan's Matsushita Electric Industrial Co., Ltd., Mitsubishi Group, and Germany's Shibokan Corporation. GE, South Korea's pure water drinking machine, Sida, Qinghu NAIS, etc., rely on technology and quality to occupy a place in the Chinese water purifier market.
According to Cao Gang, Angel has currently reached a scale of 1 billion in the drinking water appliance market, including 200 million household water purifiers and 700 million water dispensers. To gain greater scale and market share, it is particularly important for Angel to expand channels.
Cao Gang said that next year, Angel will continue to expand its home shopping, building materials, and e-commerce channels, while stabilizing the advantages of traditional stores in the channel. He further revealed that Angel will hold a channel conference at the China Household Appliances Expo held in Shanghai New International Exhibition Center in March 2013.
"We hope to use the China Household Appliances Expo in March next year to get acquainted with more emerging channel providers," said Cao Gang. According to him, Angel has a booth area of ​​100 square meters at the 2013 Shanghai Consumer Electronics Show. Apart from convening a channel conference, Angel will also hold a new product launch conference at the same time to perform some product promotion demonstrations on the spot to increase the number of channels and consumers. Angel brand and product awareness.
Regarding the next year's Shanghai Consumer Electronics Show, Cao Gang thinks that it will contribute to the popularity of drinking water appliances. Angel has participated in the exhibition in March this year. Cao Gang said that at present, Angel's product line is still relatively single, but through the exhibition promotion at the beginning of this year, It has achieved good results in product promotion and brand promotion.
Cao Gang finally stated that from the current situation, consumers have preliminary understanding of drinking water appliances. "They already know what products can bring to their lives and what can be solved, but companies need to further popularize products. Angel will use a more open attitude to promote products and expand channels." Cao Gang said.
Medical Power Adapter,Power Adapter For Medical,Medical Ac Adapter,Medical Usb Power Adapter
Ninghai Yingjiao Electrical Co., Ltd. , https://www.yingjiaoadapter.com