At noon on November 19th, there was light rain in Beijing. The wind was not strong. Outside the Zhongguancun Software Science and Technology Park, Yang Jianjun and an engineer stood in front of the open lawn in front of the building and operated via mobile phone, while holding a silver one with four branches. The propeller's small plane pushed into the air 20 meters away from the distance, and pulled it back to the nearest 1.5 meters. When the engineer was approaching the drone, two Sufujia soap-sized unmanned people automatically retreated; the engineer retreated and no one would automatically follow.
"This uses a preliminary automatic facial recognition function," Yang Jianjun introduced. In the process of pushing and pulling closer, the small drone has recorded a video that can be played directly on the mobile phone. Yang Jianjun was generally satisfied with the entire testing process. He raised an observed issue with the engineer. When the plane was thrown from the hand and hovered in the air automatically, for a second, the plane's body would have a hint of unobtrusive jitter. "Is this not Qualcomm? Platform compatibility issues?"
In the past year and a half, Yang Jianjun's zero-degree intelligence-controlled drone company made no small movements. With the help of the US Qualcomm chip platform integration technology, the weight of drones dropped rapidly from one kilogram to more than 200 grams. From 4,000 yuan to 2,000 yuan. In comparison, the small portable product MavicPro launched by drone giant Dajiang weighs 743 grams and costs about 5,000 yuan.
Yang Jianjun simply branded the newly-developed drone Dobby with an attribute-pocket drone. As a result, Yang Jianjun created a new category of drones between DJI's professional-grade drones and a large number of multi-aircraft drones. "Compared to the major UAV drones professional shooting, SLR cameras, pocket portable drones can be seen as a single camera." Yang Jianjun said.
Monolithic cameras are commonly referred to as point-and-shoot cameras. Because of the intelligence of drones, Yang Jianjun carefully chose the name of the microcontroller. Before being replaced by smartphones, the shipments of MCUs and market share have far exceeded those of professional-grade cameras, which has spurred a number of company businesses to flourish. Today, pocket-sized, small-volume, light-duty drones, which can be packed in backpacks, are growing month by month. Tencent Technology learned from the upstream suppliers that Dobby has a monthly production capacity of 25,000 units. "We will soon have to do 30,000 units," Yang Jianjun said.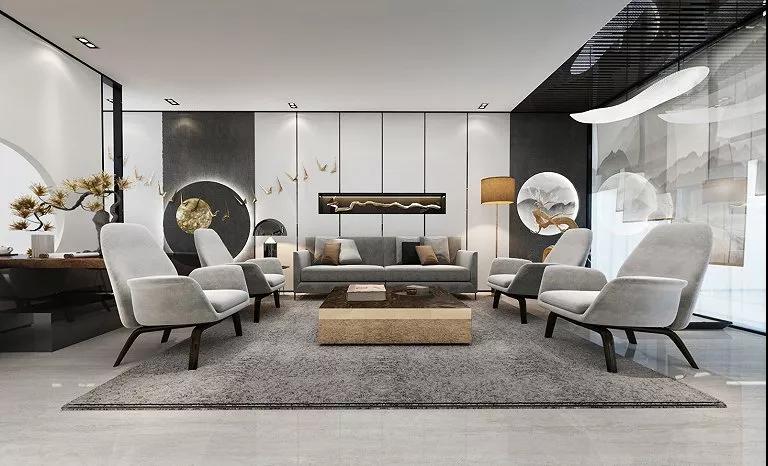 "Beyond next year, we will certainly be able to break through 1 million units." Zhang Shutao, senior vice president and head of drone operations at Zhongke Chuangda, is even more optimistic. "Professional-grade shooting drones (DJI) has passed through the road for four or five years. The machine can be completed in one or two years." Actually, Dajiang now has annual sales of 10 billion yuan, estimated at an average price of 5,000 yuan, and about 2 million units.
More importantly, the portable drone may only be a transitional form in the direction of future aerial robots. Solving the aerial photography and recording the video is only part of the function and may become a new computing platform in the future. With the entry of big tech giants such as Qualcomm, Intel and MediaTek, plus mobile phone makers such as Samsung and Xiaomi, there are also unmanned aerial vehicles such as Zero and Zero Infinity, which will hit DJI drones in the past. Year of business barriers erected in the field of drones. For pocket portable drones, DJI can no longer blindly ignore the head.
Lithium Iron Phosphate Battery Pack For Electric Engineering Vehicle
DADNCELL lithium iron phosphate battery pack adopts BMS module, which is durable, reliable, and uniquely innovative. Parallel modular design can support multiple batteries to be used in parallel, flexible configuration, easy to use and maintain, and have the same use as lead-acid batteries It can be used interchangeably with lead-acid battery packs of the same voltage. It has been widely used in electric vehicles such as scenic sightseeing vehicles, golf carts, electric scooters, electric sweepers, police patrol vehicles, electric motorcycles, AGV self-guided vehicles, smart logistics vehicles, and electric ships.
Lithium Iron Phosphate Battery For Electric Engineering Vehicle,72V520Ah Wholesales For Cars,Li Battery For Electric Bicycle,Deep Cycle Replace Battery For Car
Shandong Huachuang Times Optoelectronics Technology Co., Ltd. , https://www.dadncell.com