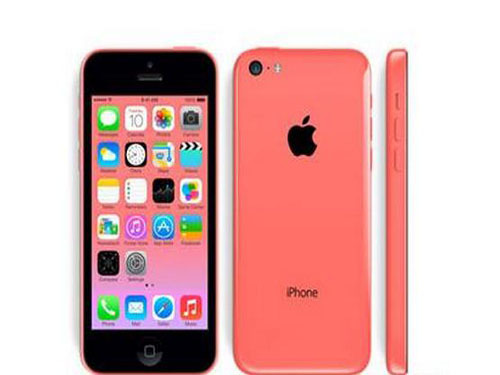 The competitive landscape of the mobile phone market has changed. Traditional operating systems are gradually withdrawing from the historical stage. Emerging smartphones are facing a fierce battle. This has also prompted the major manufacturers to continuously introduce new features to attract consumers. The launch of a large number of new machines is dazzling. a feeling of.

The rise of large-screen touch-enabled smartphones has brought people's high-end toys from the PC level to the Phone level. No matter which corner you are standing in today, you can see that the creatures who are "lower, less visible" are holding a glowing object in silence. Sometimes you can hear inexplicable laughter and screams... Where is the smart phone in the smart phone? Let's start with a simple inventory of the phone features we used in those years:

Slide screen unlock, long press to unlock, face unlock, password unlock, voice unlock, fingerprint unlock, gesture unlock and other unlocking methods.

For example: Samsung S5 has fingerprint unlocking function. When it needs to be unlocked by fingerprint, hold down the finger from the bottom of the bottom of the screen, and then slide it downwards until it reaches the Home button and release it to unlock.

Veaka mobile phone ONLY U is even more personalized. It not only allows users to customize the gesture unlocking mode according to their own usage habits, but also can design different unlocking gestures according to their mood.

Phones call attribution, video calls, multi-party calls, encrypted calls, harassment interception, smart answering, dial tone settings, contact sorting, contact hiding, smart dialing, voice dialing and other functions.

For example: Apple 5S voice dialing. Long press the HOME button and say "Call XXX" to the outgoing voice control. The phone automatically dials the other party's phone.

Veaka phone ONLY U one-touch dial design, double-click the HOME key, directly into the fast dialing interface, to achieve contact with the contact, without having to enter the phone book to find cumbersome, very convenient and easy to operate.

In addition, veaka mobile phone ONLY U also has a somatosensory shortcut dialing function. In the contact details and information details preview interface, pick up the mobile phone close to the face can directly dial the contact's phone.

Information articles: online short message, multimedia message, dialogue mode, encrypted message, timed SMS, text message delay, integrated social function, cloud backup, animated expression, voice reading, and blessing message.

For example: iMessage service, as long as both parties have registered Apple account, and are using the IOS5 operating system, the text messages sent automatically through the network, without the operator. iMessage can not only send short messages via WLAN, but also send photos and even videos.

Compared with other mobile phones, the Veaka Mobile Only U supports multi-person information merge and forward, LBS positioning and sending, group sending, regular sending, and message detail forwarding. Support SMS smart signature, important SMS can be locked. SMS password protection, sender details hidden, free font scaling and other functions can be achieved.

Camera filter effects, beauty features, 100 continuous shooting, panoramic camera, 360 degrees, GIF animation, photo cropping, photo cloud synchronization, shift axis photography, light field camera, QR code recognition, face recognition, smile capture, Passers-by to remove, one-click pictures and other innovative features.

This brush is specially designing for pets. The pets are more and more popular at present. They have been liked by people many years. Many pets are sleeping with their owners. So it must clean their pets clearly. Then they will sleep very reassuring. This brush is a special brush for pets. It have combing effect with Vacuum Cleaner,so you can comb fur for pets. It will let the pets' fur more and more soft and smooth. It is a very useful brush for pets. So if you have a pet at home,you can buy one for your pet. It will let not only your pet,bt also your home more clean. Now let's see the picture about it.
Pet Brush, Vacuum Pet Brush, Pet Special Brush, Static-Free Pet Brush
Ningbo ChinaClean Household Appliances Manufacture Co., Ltd. , https://www.chinaclean-elec.com