Project Description
The International Non-legacy Expo Park is located in the second section of Guanghua Avenue, Qingyang District, Chengdu. The transportation network extends in all directions. It is adjacent to the main traffic lines of the west of the city, such as Guanghua Avenue, Huancheng Expressway and Chengwenyu Expressway. Metro Line 4 runs from northeast to southwest. There are two main stations on the west and north sides of the Expo Park.
The International Intangible Cultural Heritage Expo Park is based on the inheritance and protection of the non-legacy culture of all mankind. With the tenet of "memory, inheritance, joy and harmony", it combines the protection of inheritance of intangible cultural heritage with the creation of characteristic cultural industries. The number of visitors will reach more than 8 million. With the international frontier business operation mode, unique landscape and complete functional format, it has become the theme of non-legacy culture, integrating the inheritance of non-legacy culture, the productive development of non-legacy products, science education, conference and exhibition, leisure and entertainment functions. An integrated cultural and tourist attraction.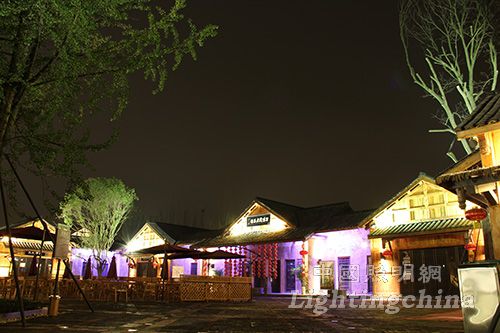 Project reality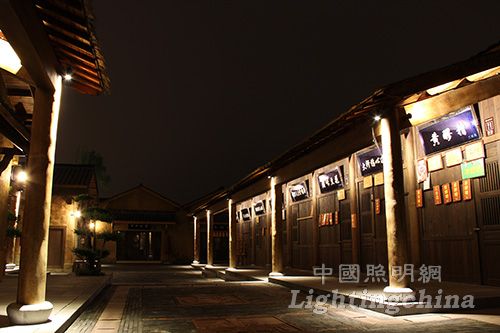 Project reality
Baijia Banquet, located in the Baiwei Opera Group, is positioned as a dining and cultural display area, adhering to the essence and charm of the traditional Chinese food culture, bringing together the interactive performances of traditional cuisine and its production techniques, which perfectly reflects the Chinese traditional food culture. Unique cultural connotations; a variety of foods, local snacks, Chinese time-honored brands, specialty catering and other diverse food categories and multi-level dining space, bringing a rich dining experience to tourists. The block also incorporates the most beautiful and spiritual temperament of the "Lan" culture theme in ancient Chinese culture. It combines the elegance of the orchids, the origins of food, the taste of elegance and common taste, and the resonance of the emotions, allowing visitors to enjoy the wonderful journey of culture and taste buds.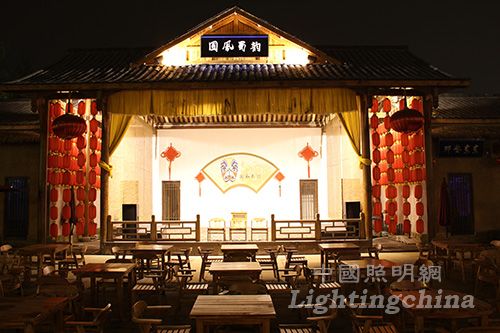 The goal of this project is to design just the right light, the lighting is designed to hide, the number of lights is reduced, the direction of the light is controlled, and the characteristics of architecture and folklore are displayed. At the same time, the power of the entire block is less than 20 kW.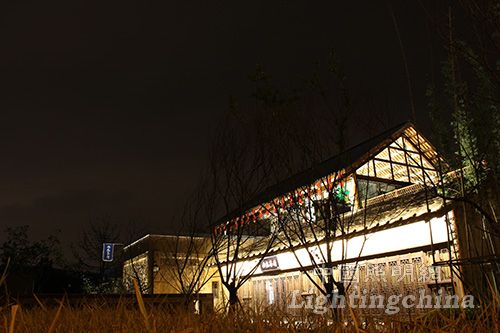 Project reality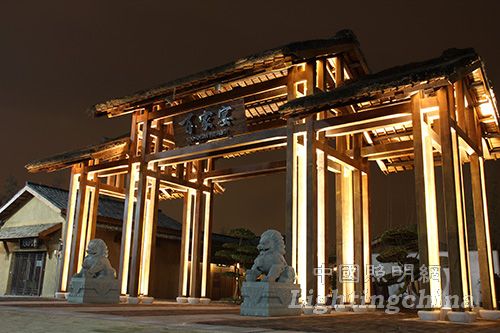 [Edit: Xiaosu]
Vinyl Pool Lights are recessed pool lights,small and exquisite, sealed and waterproof. At the same time, Vinyl Pool Light is an aluminum Lamp body, which has the advantages of corrosion resistance and impact resistance.And a toughened glass mask is used, which has high hardness, high pressure resistance and good light transmission. In addition, it uses LED lamp beads, high lumen, high brightness, and long light source life, which can be better used for swimming pools, aquariums, etc.
Vinyl Pool Light
LED Light, Swimming Pool, Fishing Light,Vinyl Pool Light
JIANGMEN LEDERLIGHT LIGHTING Co.,LTD , https://www.lederlight.com