Recently, the Guangzhou Beihuan LED Lighting Reconstruction Project, which was contracted by Silian Optoelectronics Technology Co., Ltd., passed the acceptance test of the owner's assessment team. The project reached the relevant technical requirements of the contract design. After the street lamp was modified, the illumination reached the national standard of 20LX or more, satisfying the North Ring. Road safety driving demand, and lighting comfort and safety have been greatly improved, resulting in a significant reduction in tunnel traffic accidents.
It is reported that the Guangzhou North Ring Road LED lighting renovation project completed at the end of last year is the first LED transformation project completed by Silian Optoelectronics in the Pearl River Delta. Beihuan is the first highway in Guangzhou to carry out energy-saving renovation of LED street lights. After the careful construction of Silian Optoelectronics, the energy-saving benefits are obvious, and the energy-saving technology is advanced. After passing the acceptance inspection by the owner and handing over, it has received great attention from the industry.
Recently, several potential customer units have come to the site for on-the-spot investigations and have a strong interest in the products. This will have a positive effect on the future of the company's acquisition of more highway reconstruction projects.

Composite Suspension Insulator is also referred to as "composite long rod insulators." Suspension Type Insulator has a better mechanical performance and electric performance than porcelain insulators, and the tolerance of safe operation is big, Suspension Insulator is the renew products for electric power line. Electric Composite Suspension Insulator as a substitute for cap-pin insulators and also for critical environmental conditions such as high contamination.
Features
1. Strong explosion protection
2. Good hydrophobicity
3. Small weight and unbreakable
4. Easy to identify a damaged unit
5. Suitable for high mechanical tension load,long span and compact power line
Main Technical Parameters

Type

FXBU-15KV

FXBU-25KV

FXBU-35KV

Rated Voltage(KV)

15

25

35

Rated mechanical strength load(KN)

70

70

70

Creepage distance(mm)

445

667

886

Structure height(mm)

352±15

454±15

538±15

Insulating distance(mm)

175

270

358

Lightning impulse withstand voltage(KV)

95

185

200

1 min wet power frequency withstand voltage(KV)

42

75

90

Standard

IEC61109

IEC61109

IEC61109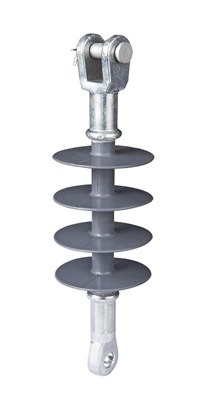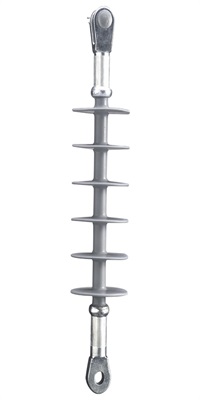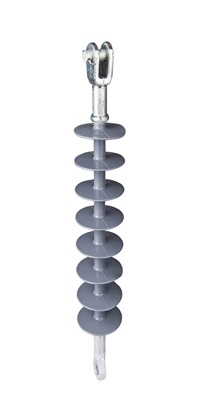 We warmly welcome friends both domestic and abroad to visit our company, if you have any questions, please contact with us directly.
Suspension Composite Insulator
Suspension Insulator,Composite Suspension Insulator,Suspension Type Insulator,Electric Composite Suspension Insulator
FUZHOU SINGREE IMP.& EXP.CO.,LTD. , https://www.cninsulators.com