On May 4, Infineon Electronics (Hangzhou) Co., Ltd. announced the introduction of TRI1311, a constant current LED driver control chip compatible with TRIAC dimming. Its innovative Bleeder circuit compensation method enables the driver to have higher dimmer compatibility and phase. Higher system efficiency than traditional solutions.
In low-power TRIAC dimming applications (such as bulbs, candle lights, downlights, etc.), INV1311 has a significant price/performance advantage over current mainstream dimming solutions. The INV1311 integrates a variety of protection functions such as driver load open circuit protection, output short circuit protection, VCC undervoltage lockout and cycle-by-cycle current limit, which greatly enhances the safety and reliability of the LED driver. In addition, the critical conduction mode used by the INV1311 also contributes to system efficiency improvement and EMI noise suppression. The INV1311 is packaged in MSOP10 and is suitable for single-stage Fly-back and Buck-boost topologies.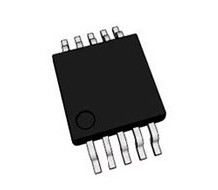 When the TRIAC dimmer is matched with the LED driver, the current at the input of the driver is lower than the minimum holding current of the thyristor, and the dimming problem of the LED caused by the thyristor erroneous shutdown makes the LED driver suitable for thyristor dimming. The design of the scheme is difficult, and the problem of high cost, low efficiency or poor dimmer compatibility has been encountered in the promotion process. INV1311 has been optimized for dimmer compatibility, achieving compatibility with more than 90% of dimmers on the market, no flicker, high efficiency, good dimming comfort and brightness consistency. .
The patented constant current technology of INV1311 eliminates the need for optocoupler feedback to adjust the load current. By sampling the current of the switch tube, the LED output current can be accurately controlled, which greatly reduces the design difficulty and implementation cost of the driver. In combination with Infineon's latest ripple suppression chip INV3121/INV3123, it provides customers with a complete set of cost-effective and attractive driver solutions in the field of small and medium power LED indoor lighting.
Infinet said that the series is already in mass production and accepts order bookings.

Window cleaning robot is a kind of window glass clean robot. Robot Window Cleaner is very popular recent years. Application in home,office ,hotel and other window or door glass. Very smart and intelligent window robot.this robot with square body design,thin thickness,very silent and use simple. Window robot cleaning can clean high building window glass ,include inside and outside window glass.
We are manufacturer of Window Cleaning Robot in China, if you want to buy Robot Window Cleaner, Window Robot Cleaner , Smart Window Cleaning Robot, please contact us.Oir company major in Window Cleaning Robot Skyscrapers many years.
Window Cleaning Robot Ebay sale lare quantity,you can buy from online .




Smart window cleaning robot large advantage than ecovacs:
window robot body design thin
With special handle
Fast robot clean speed
Cheaper price sale
Window Cleaning Robot
Window Cleaning Robot,Robot Window Cleaner,Window Robot Cleaner,Smart Window Cleaning Robot,Window Cleaning Robot Skyscrapers,Window Cleaning Robot Ebay
Zhengzhou Bangmi Smart Technology Co., Ltd. , https://www.cleanwindow-robot.com