On May 16th, the elite team of Guoxing LED Lighting was transferred from Zhejiang to Shandong, and the first anniversary celebration and new product launch of Shandong Operation Center of "Qilu Shenjian·Zhongxing璀璨" shines at Quancheng Yihe Hotel. Wang Yulei, general manager of Guoxing Optoelectronic Lighting Sales, Hong Mingxiang, Director of Lighting Market, Liang Shiquan, Lighting Product Development Manager, Ding Xianlu, General Manager of National Lighting Dongxing Lighting, National LED Lighting, and more than 90 dealers from Shandong attended the conference. .
The meeting was full of popularity, the original number of bookings is 60. Due to the increasing popularity and reputation of Guoxing in the LED lighting industry, dealers' friends have shown strong interest in the market dynamics of National Star LED lighting. A lot of new customers, as well as some engineering customers, actually have more than 90 people, and they are all looking forward to the upcoming new products of National Star LED Lighting.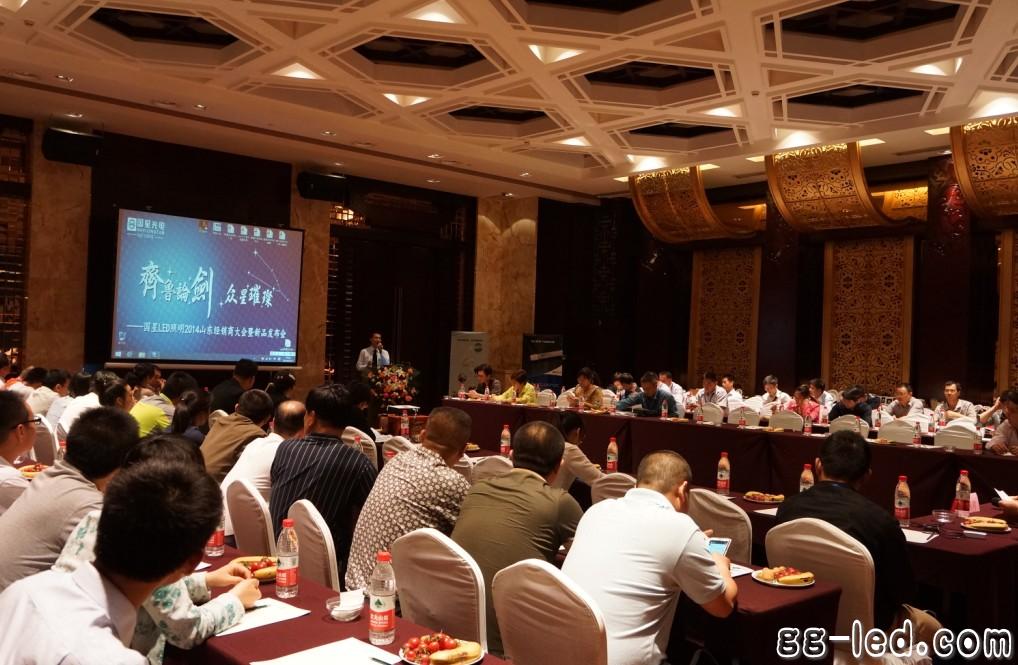 meeting venue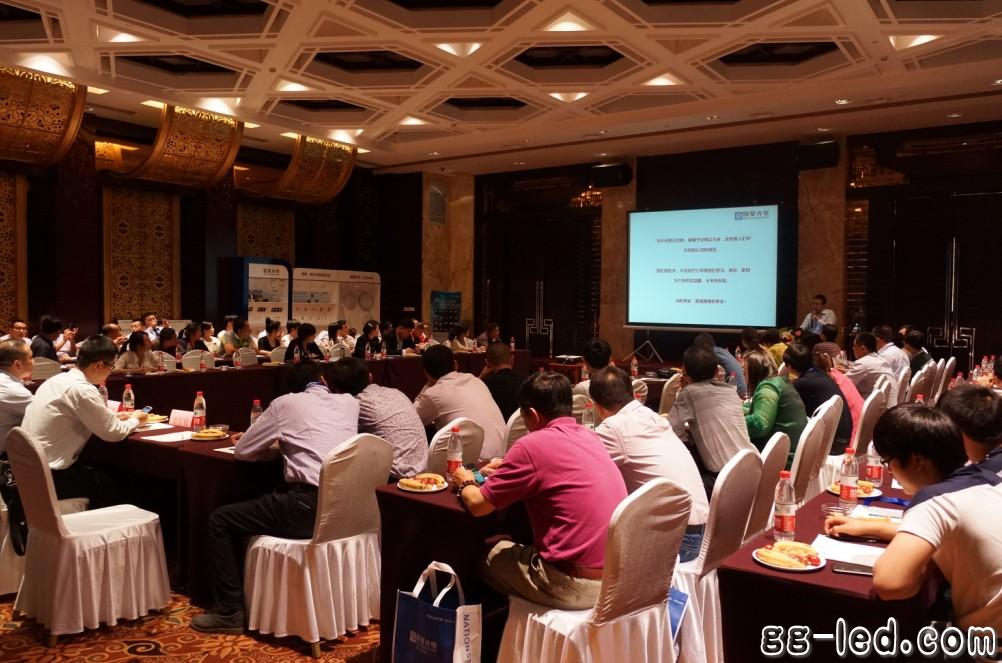 Wang Yulei, general manager of lighting sales, explained Guoxing Optoelectronics brand concept
At the meeting, first of all, Mr. Ding Xian, the general representative of Guoxing Optoelectronics Shandong Province, gave a speech. Ding said: "The choice of the brand of LED lighting products is very important. Guoxing Optoelectronics Co., Ltd. is a long-established and powerful LED enterprise. The cooperation has deeply appreciated the strong technical strength and fast service support of Guoxing. On May 16 last year, the National Star LED Lighting Shandong Operation Center was formally established. Today, our old friends continue to sit here, and many more. New friends, I am very happy. At present, Guoxing LED Lighting has many engineering projects in Shandong, including the hotel we are in today, using the lighting products of National Star. The effect of light can be felt by ourselves. In the past one In the year, Guoxing LED lighting has covered more than 90% of the county-level lighting channel market in Shandong. I believe that Guoxing will do better with the support of dealers and friends."
Subsequently, Wang Yulei, general manager of Guoxing Lighting Sales, detailed the brand concept of Guoxing Optoelectronics. The user first, quality first, reputation first is the inheritance of the brand concept of Guoxing Optoelectronics since its establishment in 1969. Then, Liang Shiquan's manager and Hong Mingxiang's director made an in-depth explanation from the advantages of new products and future product planning. Mr. Wang also talked about the next marketing plan of Guoxing LED Lighting from five aspects: product, channel, price, promotion and promotion, and said that the company plans to invest twice as much as last year to promote the brand.
In the following interactive sessions, all dealers have actively communicated and communicated with the leaders of the company on brand promotion, product development direction, after-sales service support, etc. Many new customers said: Through this meeting, Guoxing Optoelectronics Brands, products, and the market have a deeper understanding. After the meeting, they signed a dealer agreement with Guoxing, and listed Guoxing LED lighting products as the main products.
Finally, Wang Yulei, general manager of Guoxing Lighting Sales, made a concluding remarks on confidence, trust and credit. He emphasized that Guoxing Optoelectronics has a long-term unchanging confidence in the LED lighting market and has the highest trust in dealer friends. , has the best credit for product quality, after-sales service and so on.
At this point, the first anniversary celebration and new product launch conference of the National Star LED Lighting Shandong Operation Center came to a successful conclusion.
It is reported that in 2014, the sales target of National Star LED Lighting Shandong Market was 15 million yuan, and the number of dealers increased to 120.

(This article is based on Guoxing Optoelectronics submission)

Black Light Tube,Blb Tube,Blb Bulb,Blb Lamp
Changxing leboom lighting product CO.Ltd. , https://www.leboomuv.com